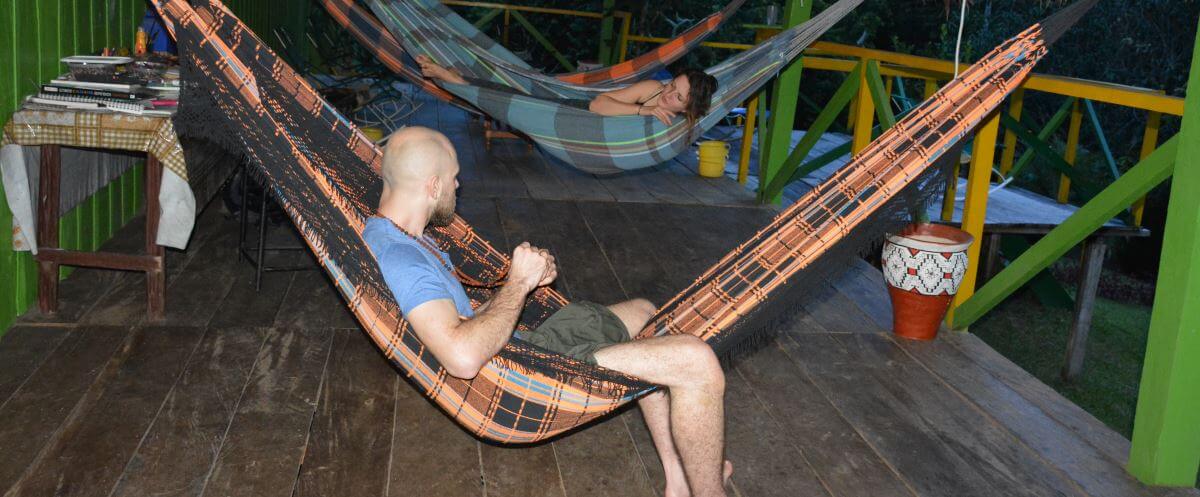 How to Make an Ayahuasca Retreat Reservation at the Hummingbird Healing Center
We look forward to working with you at an upcoming ayahuasca retreat. There are three steps to reserving a place in one of our Hummingbird Healing Center programs.
Step 1: Contact Us
Please contact us via email at hummingbirdretreats@gmail.com and include a description of what you are looking to address or receive from your time with the medicine plants. It is important we know of any specific medical or emotional/psychological conditions you may have and some background on how long they have been in your life.
Step 2: Initial Screening & Registration Form Submission
We will review your information and complete an initial screening process to determine if an ayahuasca retreat is the right choice for you.
Once the initial screening process is done, please download the registration form below and follow the included instructions. Please read and fill out the entire form as it contains other policies and information not described on this website.
Click on desired format below to download the booking form.
Step 3: Submit Your Deposit & Reserve Your Place
After we have reviewed and approved your booking form we will notify you of acceptance to the retreat and you may then pay the deposit to reserve your spot.
Specific payment options and instructions are listed below. A 50% deposit is required to reserve a spot. You may pay in full if you choose, and you may pay the remaining balance in $US cash on arrival if you choose. You may also pay the balance by any of the options listed below. Your reservation will not be confirmed until we receive the deposit. The booking form contains a detailed explanation of our refund policy.

Retreat Payment Options
We will notify you after we have approved your booking form. To confirm your reservation please send a 50% deposit using one of the following methods:
Credit Card or PayPal
You may also pay by credit card using the PayPal service or with your PayPal account. If you want to pay by credit card but do not have a PayPal account, PayPal may ask you to create one depending on which country you are in. In the drop down list below, please select either 50% Deposit or full payment Retreat for the length of time you are reserving.
Cash on Arrival
You may also pay in cash in $US on arrival. We will need your complete flight itinerary in an email to confirm your reservation. Please bring only crisp new bills with no writing and no tears along the crease . The banks here will not accept bills with minor damage that are fine in most other places, and you will need to pay a taxi to go back to town and get other bills from a cash machine. Please plan ahead for this and only bring pristine bills. When you pick up the money to pay us please review it and ask for other bills for anything that is not in very good condition.
Bank Wire Transfer
The information below can be used to wire your payment from your bank to ours. If you choose this option please confirm with your bank all fees that will be charged en route. Please note wire transfers routinely show up $30-$100 short, and neither the sending or receiving bank has ever claimed responsibility for the shortage. For this reason we recommend paying by Western Union. If you prefer to send via wire, please include an extra $50 to cover this shortage. We will settle the difference between the cost of the program and what we received when you arrive.
Peruvian banks do not use an IBAN. They are identified using a Swift Code.
| | |
| --- | --- |
| Bank Name: | Scotia Bank |
| Bank Address: | Calle Prospero 278, Iquitos, Peru |
| Bank Branch: | Iquitos |
| Recipient Name: | James Drake Davis |
| Recipient Email: | hummingbirdretreats@gmail.com |
| Bank Account #: | 009 754 217540001963 32 |
| Swift Code: | BSUDPEPL |
If your bank requires a recipient address please use the following. There is no zip or postal code in Peru.
Monitor Huascar #226
Iquitos, Peru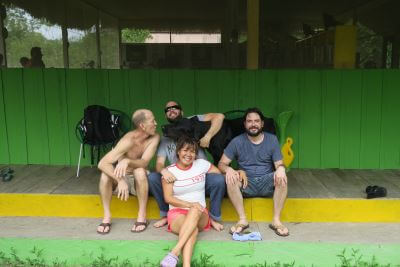 Western Union
Send your payment to any Western Union office in Peru in the name of "Gina Ysabel Mosquera Vega de Davis" (yes, all that!) and email the transfer number (mtcn) to hummingbirdretreats@gmail.com. Please be sure to email us the name of the person paying, the MTCN number, and the exact amount sent. We cannot pick up the funds without all three pieces of information.
Gina has five names. For online systems that only accept two names you can put her first two names in the First Name field and her other three in the Last Name field.
If you are asked for an address please use the following. There is no zip or postal code in Peru.
Monitor Huascar #226
Iquitos, Peru
Planning For Your Ayahuasca Retreat Experience
Once you've made your reservation, it's a good idea to start planning for your retreat.
Getting to the Hummingbird Center
All participants of the 12 or 9 day retreats will be met at the Fitzcaraldo restaurant on the Boulevard, a river front park a block away from the Plaza de Armas and near the hotels. Here is a link to Google Maps for Fitzcaraldo. It is on the left corner facing the buildings. You will be picked up at 10 am on the 1st day of the retreat. This is a very easy restaurant to find, just ask your hotel or any motocar driver.
For those on Personalized Retreats, we will work out the pick up on an individual basis. We do encourage you to start your stay with the 12 or 9 day retreat programs as it flows smoother than other starting dates.
Preparing for an Ayahuasca Healing Retreat
Please be sure to read all of the following pages before embarking on your retreat as they contain important information for your comfort, health and safety:
Have questions about making a reservation at The Hummingbird Center?
Send us an email at hummingbirdretreats@gmail.com
and we'd be happy to answer your questions, or arrange a time for us to speak via phone.