Personalized Ayahuasca Retreat with Master Plant Dieta
The Hummingbird Center offers personalized ayahuasca healing retreats from 14 days to two months (or more by special arrangement) if you would like individual treatment or to learn more about ayahuasca, medicine plants - and yourself. A retreat like this can be extremely beneficial if you have a known condition or issue that you want to give attention to or if you would like to spend concentrated time working more intensively with ayahuasca and our shaman. Extended stays allow one to participate in a greater number of ayahuasca ceremonies which can make a big difference in the healing received. With some longer term and more serious conditions, longer stays with more ceremonies, with both ayahausca and san pedro, are necessary to receive truly noticable and lasting change.
The personalized ayahuasca retreat is the preferred option if you have been struggling with depression, anxiety or ptsd for more than seven years, or if your symptoms are fairly severe. It is also a good option if one wants the added benefit of a medicine plant dieta and more ceremonies.
What to Expect from Personalized Ayahuasca Healing Retreats at The Hummingbird Center
These retreat participants will share in the ceremonies and other activities of all other guests at the center. It includes all of the elements of the 12 day retreat with the addition of: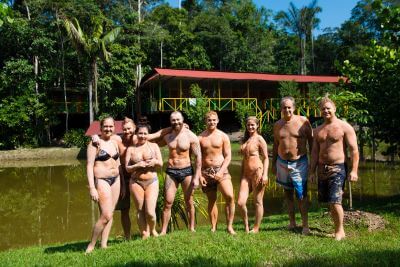 Private room in a tambo set in the jungle away from the common areas with a toilet and hammock
An 8 day healing plant dieta with a plant selected by the shaman
Additional healing sessions outside of ceremony
Regular consultations and guidance with the staff and shaman
Initial stays of 2-4 weeks are recommended, as much can be accomplished in that time. Depending on the condition being addressed, more time may be necessary. For more difficult conditions, such as long term depression, we recommend booking for a month and seeing how the treatment goes. If more treatment is necessary, you can always extend your stay.
Personal retreats may begin on any day convenient for you. We will meet you at the Iquitos airport and bring you directly to the center.
You can learn more about what to expect from ayahuasca healing retreats in Peru by checking out our FAQs page.
Conditions Successfully Treated Through Ayahuasca Healing Retreats at The Hummingbird Center
PTSD - A large number of clients have been healed of PTSD originating from a variety of traumas including sexual abuse (both men and women), violent parents or partners, emotional abuse, racial persecution. We have also helped at least six combat veterans from different countries and wars, including one special forces veteran considered a hero who had earned the highest honor his country gave.
Arthritis - After being on pain medication and lacking sensation in her feet for years, this 45 yr old client left pain free, flexible, with full sensation and walking normally after only two weeks of treatment.
Fibro Myalgia - This client had been in almost constant pain for 5 years, taking hydrocodone, a powerful opioid pain killer most of those years. They showed up barely able to walk, addicted to their pain medication, and left 6 weeks later very mobile, not needing medication and just about completely pain free. Their withdrawal from hydrocodone lasted only 3 days. Over a year later she has had no recurrence of any symptoms. See her review on Trip Advisor.
Irritable Bowel Syndrome (IBS) - All stomach problems resolved, and able to eat legumes again for the first time in 1 ½ years.
Anxiety and Depression - Not surprisingly, this is a common complaint of western clients comming to the Hummingbird. We have had exceptional results with this ailment, healing over 80 people with long term depression (10 + years).
More Details About Our Personalized Ayahuasca Healing Retreat
Personal retreats run in conjunction with our 9 day retreats and 12 day retreats , and those in this program may participate in all scheduled activities if they choose. Cleansing steam baths and/or vomitivos (purges using special plants to rid the body of toxins) may also form part of your program, as well as cleansing plant baths.
During your dieta you will also follow a very strict shamanic diet in order to facilitate healing. The specific plant dieted will be chosen by the shaman based on your condition and what you are looking to accomplish.
In addition to ayahuasca, you will also participate in a few San Pedro ceremonies to further enhance the healing process. Take a look at the daily schedule of our 12 Day Retreats to get an idea of the program.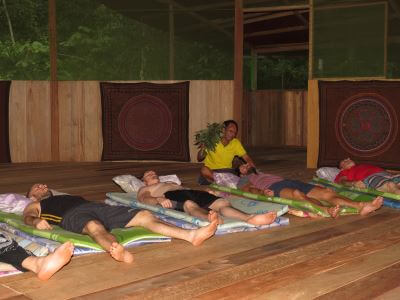 Regular consultations will be scheduled for you with our shamans to discuss your healing and assess your progress, as well as guidance sessions with our counsellor. This typically results in greater clarity about the issue you are addressing and deeper insights into your path to wellness. Following your consultations other treatments and/or plant medicines may also be recommended for you. Again, there is no extra charge for these as they form part of your healing program.
One of the rules of the dieta includes no chemicals on the body. This includes soap, deodorant, toothpaste, insect repellent, and sun screen. You may use natural plant based products, so consider bringing those with you.
Those on personal healing retreats stay in a tambo (hut) in the jungle away from the common areas.
While we can be flexible on starting dates, it is best if you begin your retreat the same day the 12 Day Retreat begins, arriving in Iquitos the day before to rest from your travels. If this schedule does not work for you, we will work out the arrival and departure dates on a case by case basis. Note that the 10th is not a good day to arrive as that is the day we take the current group on an excursion and are gone for much of the day.
Booking Your Stay at Hummingbird Healing Center
Personal healing retreats are based on an individual program so please contact us to tell us what you are looking to heal and when and for how long you would like to stay. Assuming space is available, you may arrive on any day convenient for you. Please take a look at the daily schedule of our 12 day retreat as it may influence your choice of arrival date.
Once you have arranged your dates, you may download the booking form found on our Make A Reservation page and follow the enclosed instructions. Please be sure to also read our What to Bring and Medical Advice pages.
Have questions or concerns you'd like addressed before making a reservation for a personalized ayahuasca healing retreat at The Hummingbird Center? Send us an email at hummingbirdretreats@gmail.com and we'd be happy to answer your questions, or arrange a time for us to speak via phone.

Prices For Personalized Ayahuasca Healing Retreats
Prices for two, three and four week stays are below. We can accept people any length of time in between those, or for longer than four weeks if it is appropriate. If you want to stay for 18 days instead of 14 or 21, you may. Let us know your wishes when you contact us and we can work out what is best for you!
$2000 for 2 weeks
$2700 for 3 weeks
$3500 for 4 weeks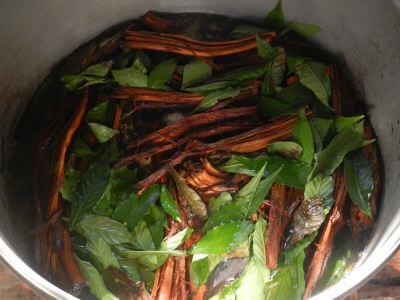 Testimonial:
Difficult (for me) to fathom that I am sitting here in front of my computer, home since Saturday. At first there was only relief at having survived (ha), but as I began to look back over my journal and tell the story of my trip to those closest to me, I was overcome with a sense of gratitude that seems to grow each day. I went to church on Sunday to worship God...that would be the same God I would have said didn't exist only two weeks ago. My therapist was astounded by my experience. He says that ayahuasca seems to have gotten me to a point of openness and awareness that he's been trying to get me to for years. He is encouraging me not to return immediately to an antidepressant, but rather to strike while the iron is hot and try to do some good work. I would certainly agree that ayahuasca is a dramatically powerful catalyst, but one that would have been disastrous for me were it not your guidance, kindness, and willingness to be patient with my anxiety. So, as you predicted, the benefits gained on my trip have not diminished upon return, rather, they actually seem to be deepening. Jason, America (personal healing retreat for spiritual emptiness, anxiety & depression)
Share on Social Media: