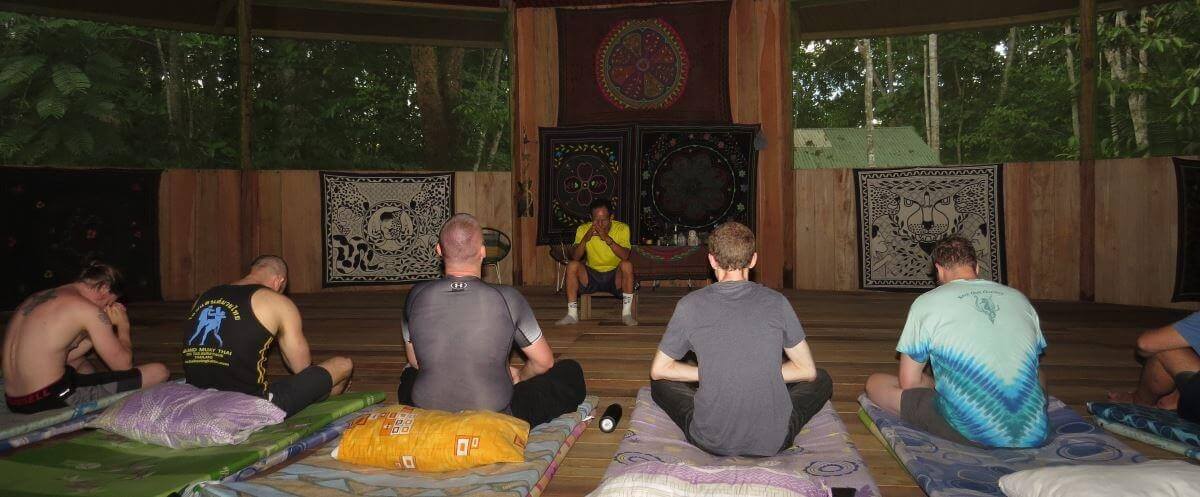 Find Transformative Healing at the Ayahuasca Retreat Center in Peru
The Hummingbird Healing Center has been transforming people's lives since 2010 and guided over 1,300 people through their ayahuasca ceremony.
We're an ayahuasca center located near Iquitos, Peru that offers ayahuasca retreat and san pedro ceremonies of different lengths to meet your needs. The centre is set on 42 acres of beautiful and tranquil rainforest and provides an idyllic environment for healing and personal transformation.
Our ayahuasca center offers a scenic safe and supportive environment to all our guests to guide them through their personal journey of healing and transformation.
We have a deep understanding that each person is an individual and every life journey follows its own distinct path. For that reason we offer retreats and ceremonies of different lengths to meet your personal needs.
Who needs to Visit an Ayahuasca Retreat Center?
Anyone who feels that they're in need of healing or greater insight and want to transform their lives for the better. Anyone who wants to express themselves more freely and naturally, or who wants to deepen and enrich their spiritual lives.
Many of us experience trauma and loss in life leading to obvious mental suffering and emotional pain. Often, to remedy the suffering and pain we opt to self medicate and adopt unhealthy and destructive behaviors that bring relief in the short term, but actually, cause greater misery in the long run.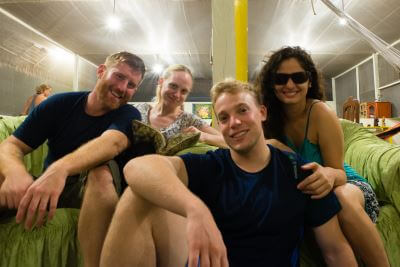 When people don't understand their suffering and pain and haven't recognized their problems in life, they adopt coping mechanisms to get through. We first have to admit that we're suffering, and then seek to find the core of our pain before we can accept our issues and transform our lives.
There are also people who feel lost in life but are unaware of the cause of the emptiness and pain they feel because they've not experienced obvious trauma. Often we carry more subtle trauma on a subconscious level, so we don't know why we feel so lost and struggle to progress successfully in life.
Ayahuasca is a wonderful means to reach your subconscious and open your mind to harmful events in your past that you may no longer remember or even be aware of. Although exposing these hidden memories can initially come as a painful surprise, once you've found understanding and acceptance, you can begin your journey of healing.
Many people know that they're in need of healing, and are often desperate to find a way to get their lives back on track. And then there are other's who aren't desperately unhappy but feel that their lives are lacking something that they're longing to find.
Whichever applies to you, there's a reason why you're wanting to know more about visiting an ayahuasca center.
If any of the below applies to your life, an ayahuasca retreat can set you on the path of finding the solutions you haven't been able to discover up to now:
You feel trapped or stuck in life, and the same life patterns appear over and over again.
You know you're capable of more, but you lack the confidence to take action.
You carry shame, guilt, self-retribution, self-hatred or have self-destructive behaviours.
You suffer from depression, anxiety, panic attacks and their related health issues.
You're abusive to others, even people who you know want only the best for you.
You're consistently a victim of abuse; even if you escape one abuser, you soon find another.
You have an unhealthy relationship with food; you either overeat or starve yourself.
You're an overachiever and push your body and mind beyond their healthy limits.
You cannot maintain healthy interpersonal relationships with other people.
You can become consumed by insecurity or jealousy, even when you don't want to.
One does not need to feel the need for healing to benefit from ayahuasca and san pedro. Simply wanting to know and express yourself more truly or to deepen your spiritual life are wonderful reasons to come and work with these magical plants medicines of Peru, the Amazon and Andes.
These are just an idea of what people can go through when they have unaddressed emotional, mental and spiritual trauma. Life is a journey of learning, and you're never the only one who's experienced what you've gone through. There are people with whom you can share, knowing that they'll understand.
Many people hide their pain out of shame and fear. There's no need for that!
Everyone has the ability to heal and let go of past painful and even debilitating life experiences.
What Benefit Will I Receive from an Ayahuasca Retreat?
At an ayahuasca retreat, you'll be guided to the core of your suffering. What lies at the heart of your problems in life will be revealed to you during ceremonies which are supported by one on one talks as well as group discussions. You'll be guided through your own personal revelations and ensuing healing processes so that you can make your way back to how your life is intended to be.
We all have potential in life as well as purpose and aspirations, but many of us get stuck or lose our way. Mostly we don't understand why we can't make progress or why we feel so lost. A stay at an ayahuasca center can open your mind to expose the core of the obstacles you're facing.
Once we can understand our problems, we can take action to heal and transform our lives. Without realizing what holds us back, we'll continue to exist in a state of inertia, suffering and pain.
Why the Hummingbird Healing Center?
All of our ayahuasca ceremonies are led by a maestro with over 43 years of experience. Our teachings include guidance on how to practice mindfulness and how to shift your thought patterns. We ensure that each guest gets the support they need during each ayahuasca ceremony by limiting every retreat to no more than 12 people at a time.
Your safety matter to us!
There are multiple caretakers on hand during each ceremony who don't partake in the medicine and are there to provide guidance and assistance as needed. Our ayahuasca retreats place great emphasis on your safety and we carefully monitor all participants during ceremonies. ,
We understand that people who visit our ayahuasca center are seeking healing and spiritual expansion. Your wellbeing matters very much to us, so every retreat begins with an in-depth introductory talk about the effects of ayahuasca and how to productively navigate your experience during the ceremonies.
Our focus is on your healing and transformation.
The focus of our work is on healing and spiritual transformation at a physical, emotional, mental and spiritual level. We spend personal time with every guest to understand their intentions and why they're at the retreat. We also explore what outcomes they hope to achieve through their work with ayahuasca. This insight is shared with our shaman who works in ceremony to help each person realize their goals.
After each ceremony, we hold a circle meeting the following day where we foster an atmosphere of open communication to encourage dialog and to reinforce the work done during ceremony. We discuss your past challenges and what insight and teachings you received during ceremony. Our focus is on your initial intentions and goals for that ceremony, so we encourage you to interpret and expand on your experiences within that context.
We offer three different retreats at the Hummingbird Healing Center
Our Personalized retreats include a master plant dieta. Our shaman will select a plant specifically for you based on what you're looking to heal, address or where you want to gain deeper insight.
A Different Ayahuasca Retreat
Our methods combine proven shamanic techniques with the latest understanding of human consciousness and how our belief systems influence our lives.
We offer a unique perspective on:
How conditioning received during childhood shapes our perception of the world
How the programs stored in our subconscious mind largely determine our life experiences
What action we can take and how we can change those programs
We address these issues through two talks on each ayahuasca retreat. Because ayahuasca reveals the subconscious, it's a powerful way to for you to identify and let go of limiting beliefs.
The Hummingbird Healing Center is an environment of openness, authenticity and emotional safety where you can relax and be yourself. Our approach includes a combination of traditional Amazonian shamanism, lifestyle coaching and compassionate and loving support throughout the healing and transformation process.
A bit about Jim's Backstory
Our primary facilitator is Jim, who's also the owner of the center. Since joining the center eight years ago, he's guided over 1,300 people through their ayahuasca retreat.
Jim has an extensive background in a variety of spiritual practices including Advaita Vedanta (teachings of Sri Ramana Maharshi), the Center for Spiritual Living and the teachings of Ernest Holmes, 12 Step Programs, Landmark Forum and a variety of other transformative workshops and processes.
Jim uses this past experience to inform and guide his coaching so that he's able to provide practical and straightforward guidance to help people understand themselves and move beyond the challenges in their lives.
The information shared complements the lessons learned during ayahuasca ceremony deepening your understanding and your ability to integrate and apply these lessons when you return to daily life.
It was as a result of Jim's own thirty-year long struggle with depression and alcoholism that he himself began seeking healing and transformation. Jim deeply understands peoples' struggles and this enables him to listen with compassion and empathy.
Huachuma – San Pedro
Apart from ayahuasca, the Hummingbird Healing Center also works with huachuma. Also known as san pedro, huachuma a visionary and heart opening medicinal cactus from the Andes. Ayahuasca and huachuma are very complimentary when used together.
We've found that some people have more of an affinity for one or the other. Huachuma can, on occasion, clear blockages that ayahuasca doesn't seem to reach. We've seen a number of people have significant breakthroughs with san pedro, and then move on to have excellent and productive ceremonies with ayahuasca.
During the San Pedro ceremony, many people find that their ayahuasca experiences come into focus. They understand the lessons in a much deeper and more meaningful way. A beautiful and gentle healer, Grandfather San Pedro tends to bring very clear teachings, and most people enjoy the experience.
If you find that after the first group San Pedro ceremony, you prefer to work with san pedro rather than ayahuasca you can make that choice. It's easy for us to arrange and we'll work it all out on a case by case basis.
While the san pedro experience is very different from that of ayahuasca, it's a peer medicine in its ability to heal. We've found that some people get much more out of san pedro that ayahuasca.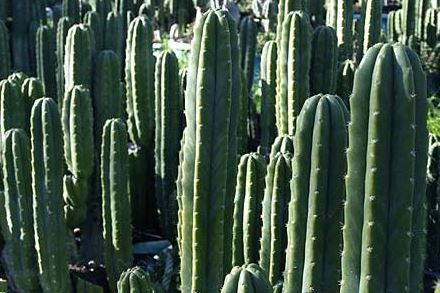 Master Plant Dietas
Our personalized programs include master plant dietas that contain other healing plants like ajo sacha, chiric sanango, bobinsana, and chuchu wasi among others. A dieta can significantly enhance the healing received during your ayahuasca retreat.
Each plant in your dieta is chosen specifically for you by the shaman after he's established what changes you're looking to achieve during your time spent with the medicine plants. Although dietas are challenging, they can make a significant difference in the healing you receive during ayahuasca ceremony.
The energy and work of the other plants used for dietas can be soft and subtle, and some strict rules need to be followed during this process to receive their healing benefits. We explain the procedures and rules relating to dietas during our screening process. Our dietas last for 8 days and due to the restrictive nature of this process and the challenges it brings, only those willing to make a sincere commitment should consider this healing option.
We're Dedicated to your Healing and Transformation
Our focus is on your healing and spiritual transformation at a physical, emotional, mental and spiritual level. We work closely with every guest and spend time with them to understand their intentions and why they're at the retreat. Together we explore what outcomes they hope to achieve through their work with ayahuasca.
Provided with this insight, our shaman who works in ayahuasca ceremony so that he can help each person realize their goals.
The circle meetings held the day after each ayahuasca ceremony are a space where we encourage and support open communication to inspire an exchange of ideas. In this safe and symbiotic space, we're able to reinforce the work done during ceremony.
You'll be able to safely speak about your past problems and reveal what insight and teachings you received. We're often held back by fear, particularly when we're going through a healing process because it often feels as if we're walking into the unknown. In our circle meetings, you can openly talk about your worries and any struggles you're having with letting go of and leaving your past baggage in the past where it belongs.
Our focus is on your initial intentions and goals for partaking in the ayahuasca ceremony, so we encourage you to interpret and expand on your experiences with the medicine. We ensure that every guest gets the attention and support they desire. That's why we limit the number of guests within each group.
Healing in Peace and Comfort
Healing with ayahuasca and san pedro can be difficult and challenging! To help make this process a little bit easier, we've put a lot of attention into making our facilities as comfortable as possible.
On arrival guests regularly comment on how beautiful and peaceful the center is, and that it's much more attractive than expected. They also remark on how positive the energy feels as they walk through the gate.
All guests get a private room, and our beds have high quality, very comfortable mattresses. Our common area has a number of couches and a veranda with rocking chairs and hammocks.
Most guests stay in our guest house that has a nice long porch with hammocks, overlooking our swimming pond. Those on personalized retreats stay in tambos that are situated back in the jungle. If space is available, 9 and 12-day retreat guests can also choose to stay in one of the tambos.
We offer one room with a king size bed that's an excellent option for couples, and a regular laundry service is also included for all guests.
See our All Inclusive Retreats web page for more details and pictures of our beautiful center.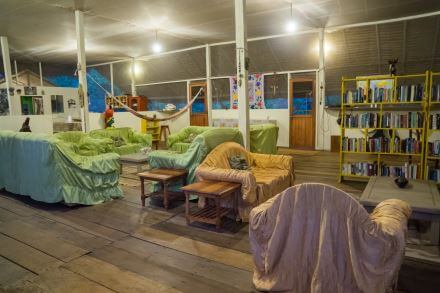 Master Huesero (Bone Doctor)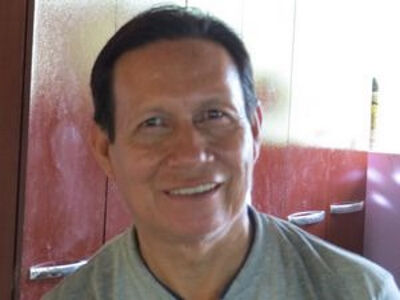 Another feature that has been of major benefit to many people is our work with a master huesero, or bone doctor.
Don Jorge is a truly gifted healer and has relieved hundreds of people of pain caused by the skeletal system not being aligned correctly. He has straightened out many peoples spines that had severe scoliosis, fixed a wide variety of joint issues, and fixed the breathing of many people who had broken noses, even those who had been told they would need surgery.
Jorge says migraine headaches are caused by the C1 and C2 vertebrae not being aligned, and we have had a number of people write back months later saying they had not had a migrain since he adjusted their neck.
Sessions with Jorge are only 50 soles, all of which is paid to him.
Jim talks about ayahuasca
Photo video of a clients stay
I just returned from the 21-day personal healing retreat and this has been, without a doubt, the most life changing experience, ever. The depression I had for 40 years, has vanished. Anxiety and obsessive thinking are gone. I believe that the combination of the medicine, the food, the time for relaxation, Jim, Gina, the shaman, staff and accommodations all contributed to my healing. Every aspect of the retreat was perfect and well-thought out. Even when the ceremonies were incredibly hard, all my needs and comforts were met. The place was also very clean even though we were in the jungle. The food was amazing! We were all looked after very well and I felt safe the entire time. Can't recommend this place enough! Amy, USA
Share on Social Media: