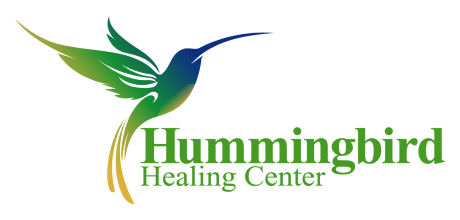 "The benefit of transformative work is it allows us to be more truly and naturally ourselves, whatever that is"
What to Bring
We are in a remote location not close to any stores. During your time at the center you should expect to stay here and be out of contact. If you show up without an item you can plan on doing without it for the duration of your stay. To ensure a comfortable stay at the center and during ayahuasca ceremonies, you should bring the following items:
300 - 400 soles (Peruvian money) to buy souvenirs, gifts and lunch during our excursion. Try to get small bills if possible. You may exchange money in the Lima or Iquitos airport. You may also get soles directly from cash machines.
Water bottle. 1 liter is sufficient.
Personal toiletries, including soap, shampoo, toothpaste, razors, tampons, etc. Those on personal retreats likely to enter a dieta should bring natural plant based products as no chemicals on the body are allowed during a dieta. That means no soap, toothpaste, deodorant, etc.
Flashlight for use outside of ceremony. Headlamps work very well for reading at night.
A dim flashlight for use in ceremony. Choose something you can easily shield with your fingers. This could be the same light you use for outside. Please do not use a bright flashlight during ceremony. Light is VERY disturbing to others when on ayahuasca!
Light-weight shirts suitable for hot weather, and several pairs of shorts.
Bathing suit for flower baths and swimming in our pond.
Long comfortable pants to wear in ceremony, along with a light sweater. Feeling cold is a common effect of ayahuasca.
Mosquito repellent for use in jungle walks.
Sunscreen.
Light hat for protection from sun.
Light-weight rain garments.
Sandals or other shoes easy to take off. We ask people remove their shoes before entering all buildings.
Comfortable closed shoes for jungle walks - sport shoes work well. Heavy hiking boots are not needed
Journal and pens for writing, or art supplies for drawing.
Books to read (though we have many at the center). We will greatly appreciate any books that can be left at the center.
Camera for taking pictures.
Ear plugs for sleeping. The jungle and rain can be very noisy.
Extra batteries for your flashlight and camera.
If anyone can bring a gift of high quality mint tea we will greatly appreciate it! Tea bags are easier than loose tea.
Any Documentaries or movies you have found enlightening. The internet in Iquitos is very slow and we are unable to download large files.
**** SMOKERS - Please bring with you all you need to get through your stay. We will not fulfill any requests to get you cigarettes. You are welcome to walk to the village 2.6 km away to buy what they have available.
*** Please do not bring malaria pills. They are incompatible with ayahuasca, and are not necessary at our center. Malaria is not a problem at the Hummingbird, nor do we have many mosquitos.
*** Do not bring any kind of cold or cough medication as they are dangerous to take with ayahuasca.
*** Please do not use headlamps as your only flashlight. They routinely end up shining in other people's faces, and also into the moloca when people are returning from the toilets. Headlamps are very good to have for reading at night, but are not a good choice for ceremony.