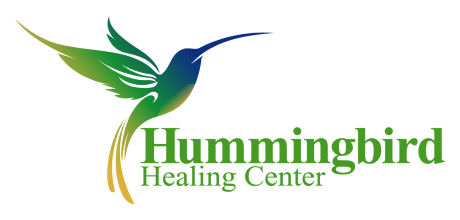 "The benefit of transformative work is it allows us to be more truly and naturally ourselves, whatever that is"
Hummingbird Center Staff and Shaman
The Hummingbird Center is a family run ayahuasca healing center owned and run by Jim Davis & his Peruvian wife Gina. Jim and Gina live at the center full time with their family, including their 4 year old granddaugter.
Jim Davis comes from Seattle, Washington in the USA. He has had an interesting and eclectic life working at various occupations including commercial fisherman in the Bering Sea, chemist, then software engineer. His study of religion and spirituality, and his own journey of healing, eventually bought him to South America where he was led to commit to working with ayahuasca. Being on the other side of a life-long struggle with depression and alcoholism, his compassion and understanding of human nature has greatly helped many clients. In his own journey Jim worked with a number of different healing processes and transformative workshops. He brings to his daily work the knowledge and experience gained from those, as well the insight and wisdom from personally facilitating the ayhausca healing process of over 1000 people. This has been his daily work for six years. Jim's compassionate and supportive presence provides a safe and loving space allowing people the freedom to face their shadow and release the pain of the past.
Here is an interview with Jim created by Daniel Satari: Jim Discusses Ayahuasca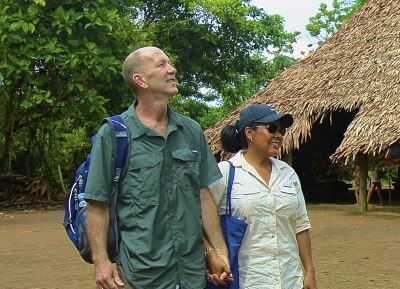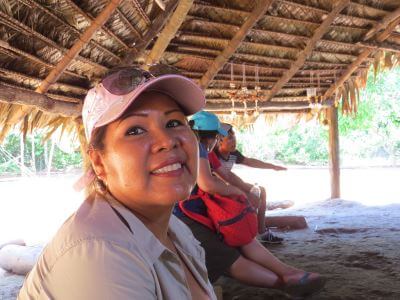 Gina Mosquera Davis is a native of Iquitos and delights in ensuring our guests have what they need to enjoy their stay. Affectionately called "Mama Gina", her warm and loving presence is appreciated by all. Gina has a rich knowledge of medicinal plants and frequently acts as the house nurse, using her knowledge of plants to help people with a variety health and first aid issues. Her primary role at the center is managing the workers and facilities. Gina is also an excellent cook and the reason the food we serve is so delicious. She is a devoted mother of two young men and absolutely adores her 4 year old granddaughter Tayra.

Maestro Ayahuasquero Manain Miche Amacifen comes from a family of healers and is the fourth generation to carry this tradition. He was born and raised in Requena, a small town about 12 hours away from Iquitos by river. Manain began learning from his father when he was 16 years old, and spent the next 15 years working at his side in his healing practice. When his father died Manain moved to the small community of San Herardo, about 6 hours deeper in the jungle, and spent the next 20 years there as a popular and well respected healer.
Manain is a very generous and caring man devoted to healing. He regularly does extra healing work on clients outside of ceremony staying very involved in their progress.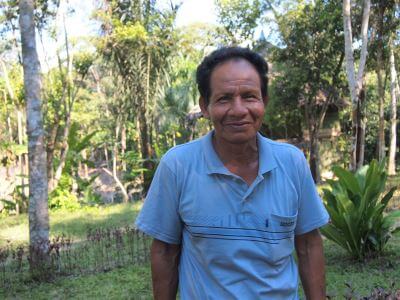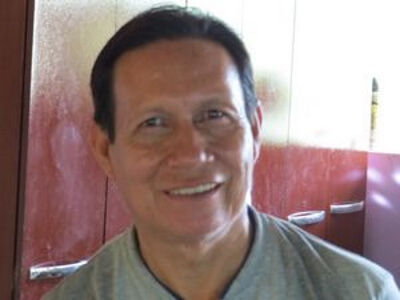 Huesero (Bone Doctor) Jorge Vela Davila Jorge is a master huesero from a long family tradition of bone healers. The family gift is the ability to straighten out the skeletal system. His work is surprisingly gentle, massaging muscles and moving limbs to help joints shift back into position. Jorge is exceptional skilled at straitening out the spinal column and has straightened out scoliosis with a full inch of lateral displacement. He has corrected the breathing of many people who suffered a broken nose and been told by western doctors only surgery would fix it. Jorge is able to make delicate adjustment in hands and feet, and has also corrected many knee problems. If you have any persistent aches in the body we recommend you have him take a look as he may be able to clear it.
Jorge comes to the Hummingbird Center on the 3rd day of each retreat and can return for more sessions if needed. Each session costs only 50 soles which is paid to Jorge.