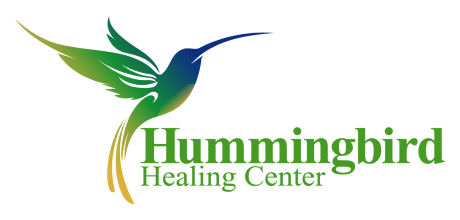 "The benefit of transformative work is it allows us to be more truly and naturally ourselves, whatever that is"
Retreat Dates and Prices
The Hummingbird Center offers 9 and 12 Day Ayahuasca and San Pedro Retreats. You may stay for only 9 days at any of the scheduled 12 day retreats if that fits your schedule better. We also offer Personalized Healing Retreats of 2, 3 or 4 week duration for those who need deeper healing. It is preferable to begin a personalized retreat at the beginning of one of the 12 day retreats., but some flexibility is allowed. See our Reservations page to schedule a retreat.
| | | | |
| --- | --- | --- | --- |
| November 15 - 26, 2017 | 9 or 12 Day Ayahuasca and San Pedro Retreat | $1250 or $1700 | Full |
| December 1 - 12, 2017 | 9 or 12 Day Ayahuasca and San Pedro Retreat | $1250 or $1700 | Full |
| December 15 - 26, 2017 | 9 or 12 Day Ayahuasca and San Pedro Retreat | $1250 or $1700 | Open |
| January 15 - 26, 2018 | 9 or 12 Day Ayahuasca and San Pedro Retreat | $1250 or $1700 | Open |
| February 1 - 12, 2018 | 9 or 12 Day Ayahuasca and San Pedro Retreat | $1250 or $1700 | Open |
| February 17 - 25, 2018 | 9 Day Ayahuasca and San Pedro Retreat | $1250 | Open |
| March 1 - 12, 2018 | 9 or 12 Day Ayahuasca and San Pedro Retreat | $1250 or $1700 | Open |
| April 1 - 12, 2018 | 9 or 12 Day Ayahuasca and San Pedro Retreat | $1250 or $1700 | Open |
| April 15 - 26, 2018 | 9 or 12 Day Ayahuasca and San Pedro Retreat | $1250 or $1700 | Open |
| May 1 - 12, 2018 | 9 or 12 Day Ayahuasca and San Pedro Retreat | $1250 or $1700 | Open |
| May 18 - 26, 2018 | 9 Day Ayahuasca and San Pedro Retreat | $1250 | Open |
| June 15 - 26, 2018 | 9 or 12 Day Ayahuasca and San Pedro Retreat | $1250 or $1700 | Open |
| July 1 - 12, 2018 | 9 or 12 Day Ayahuasca and San Pedro Retreat | $1250 or $1700 | Open |
| July 15 - 26, 2018 | 9 or 12 Day Ayahuasca and San Pedro Retreat | $1250 or $1700 | Open |